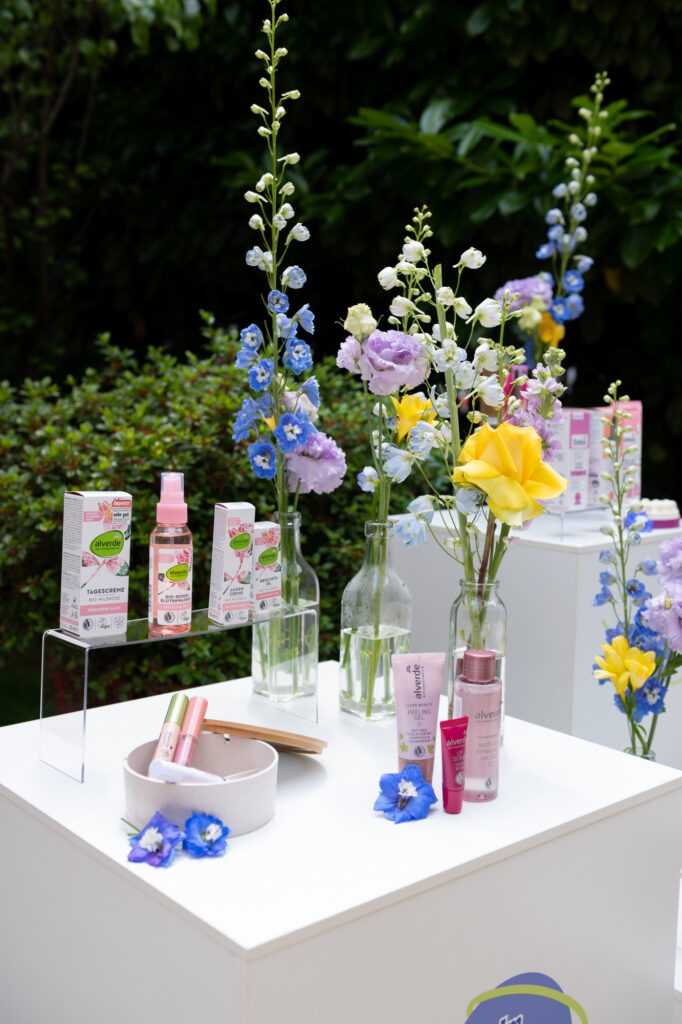 In May 2023, dm drogerie markt launched its female wellbeing campaign, which focuses on the physical, mental and emotional wellbeing of women and will be developed in 12 countries within the group.
dm can be considered a 'women's company' to all intents and purposes: around 90 per cent of the customers and 95 per cent of the employees in the international network are in fact women, which is also why dm has decided to place an all-round focus on the female world. With this campaign, dm wants to provide ideas for leading a healthy and conscious life, address useful or still taboo topics and draw attention to new developments and trends.
Also in Italy, with its 78 sales outlets and online shop, dm wants to present itself as a point of reference for all women, so that they can get everything they need to take care of themselves, at democratic prices. The products on the dm shelves accompany customers through their life stages and help them maintain their harmony, seek the right nutrition and care for their bodies. Whether for inner or physical wellbeing, women's needs are manifold, personal and often influenced by social circumstances, particular physical factors – such as periods, pregnancy or menopause – women's view of themselves and their environment. With the new campaign, dm wants to support women, help them understand and listen to themselves and build a balance between mind, body and soul.
With its 26 private labels alongside the commercial brands, the drugstore is able to respond to every request with a wide assortment, including specialised, high-quality Mivolis products such as supplements for the metabolism, to strengthen the immune system but also for hair, skin and bones, or Jessa for feminine hygiene and Jessa Nature, which allows every woman to feel protected and at ease in every situation, with panty liners and tampons made from 100% certified organic cotton.
Also with regard to body care and make-up, dm meets the needs of all customers, especially women, with products designed to meet new beauty habits and indicated for the increasingly common intolerances and allergies. To respond to the new perception of make-up products, now no longer exclusively a cosmetic means to look beautiful and feel at ease, in addition to the classic must-have cosmetics, dm also offers products designed to benefit the skin with specific ingredients aimed at various needs. Examples are those developed in-house such as s-he colour& style make-up and trend& up.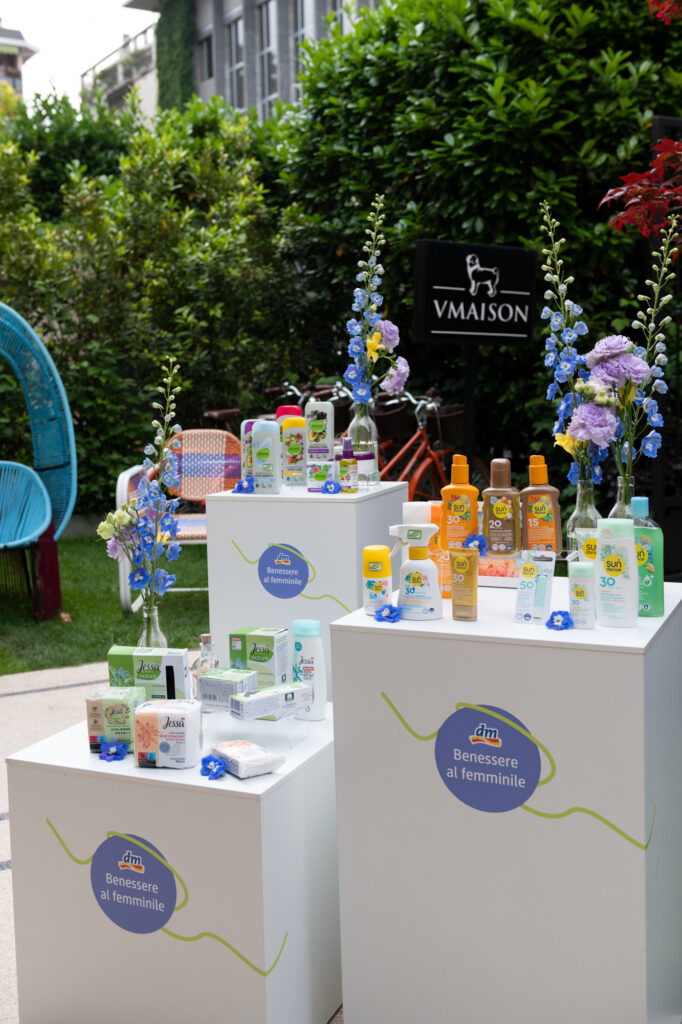 From skin-care, characterised by cosmetics formulated with ingredients rich in active ingredients, to cleansing and care products for body and hair with Balea, one of dm's best-loved brands, and alverde, the natural cosmetics line, at dm you can find everything you need to meet your needs and seek well-being at all stages of life.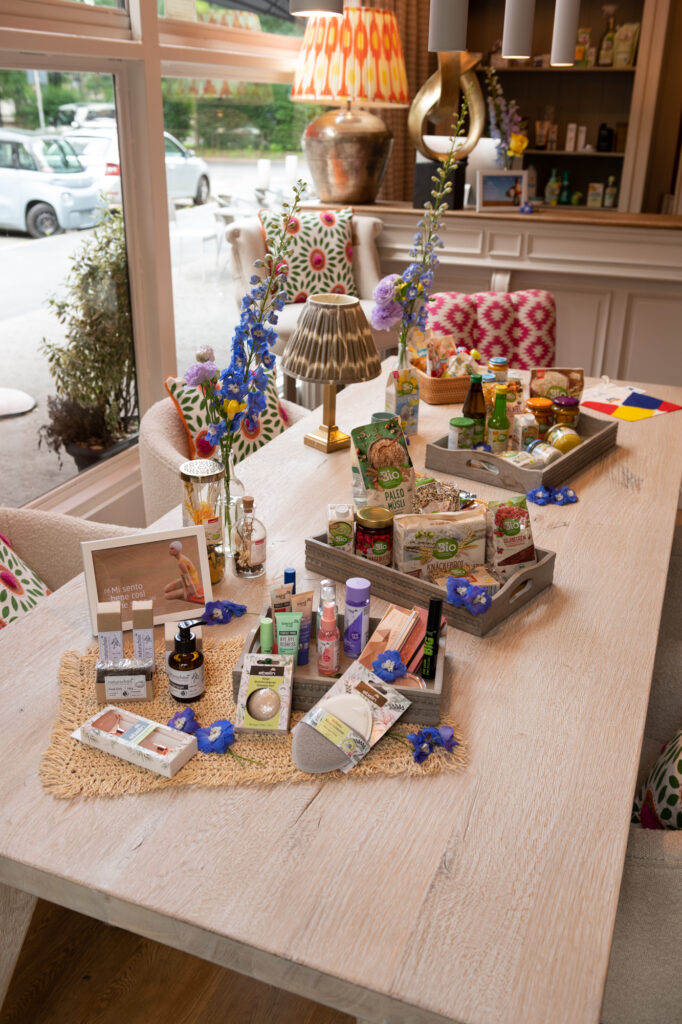 Well-being also means a healthy and balanced diet, and in this field, too, the dm offer is very broad and knowledgeable. The dmBio brand, in fact, offers 100% organic products and is attentive to the needs of those who follow a vegan or vegetarian diet, suffer from food intolerances or, more simply, are looking for an organic diet. The products are made from selected raw materials grown without the use of synthetic pesticides and herbicides, pesticides or GMOs.

dm's daily focus on women and their well-being does not end with the assortment, but also translates into a comfortable and welcoming environment in the store, where every woman can freely be herself. In this sense, dm is always on the lookout for novelties, such as the breastfeeding corner introduced for the first time in the new shop in Verona (c.c. Adigeo), to allow every mother to breastfeed her baby feeling protected and at ease.