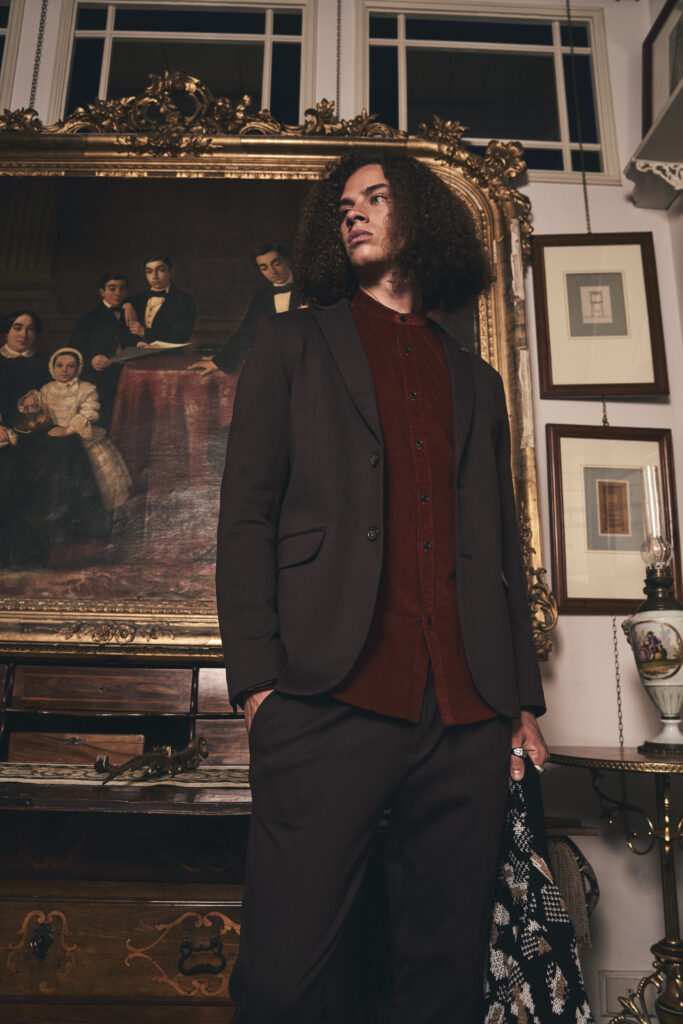 GIANNI LUPO's new autumn/winter 2023-2024 collection is centred on a concept of elegance and practicality, never abandoning the contemporary, smart casual masculine style that has always distinguished the brand.
This year, must-have winter garments such as jumpers and pullovers will be presented in different colours and shades, showing some mixes: orange, shades of green and brown, up to more classic tones such as white, cream, beige and black. Soft, warm fabrics in cashmere or wool, stretch weaves and beaten cottons.In addition to the down jackets, made of technical fabrics and bright colours such as purple and bright blue, the Tuscan brand for this winter will offer a wide range of outerwear and padded coats, with different cuts and fits. In the collection with its strong stylistic imprint, there is no lack of double-breasted suits with a modern soul, combined with cashmere turtlenecks and shirts with geometric prints and paisley style.
Denim, GL's flagship garment, will be made from exclusive fabrics and accessories with patches. GIANNI LUPO has, for several seasons now, established a collaboration with REPREVE, a leading company in the production of sustainable fibres made from plastic bottles, resulting in a recycled and sustainable cotton-elastane (eco-nylon) blend jean. The production of this patented fibre diverts approximately 250,000 bottles per hour from the waste stream; to date, REPREVE counts more than 38 billion recycled plastic bottles on its site.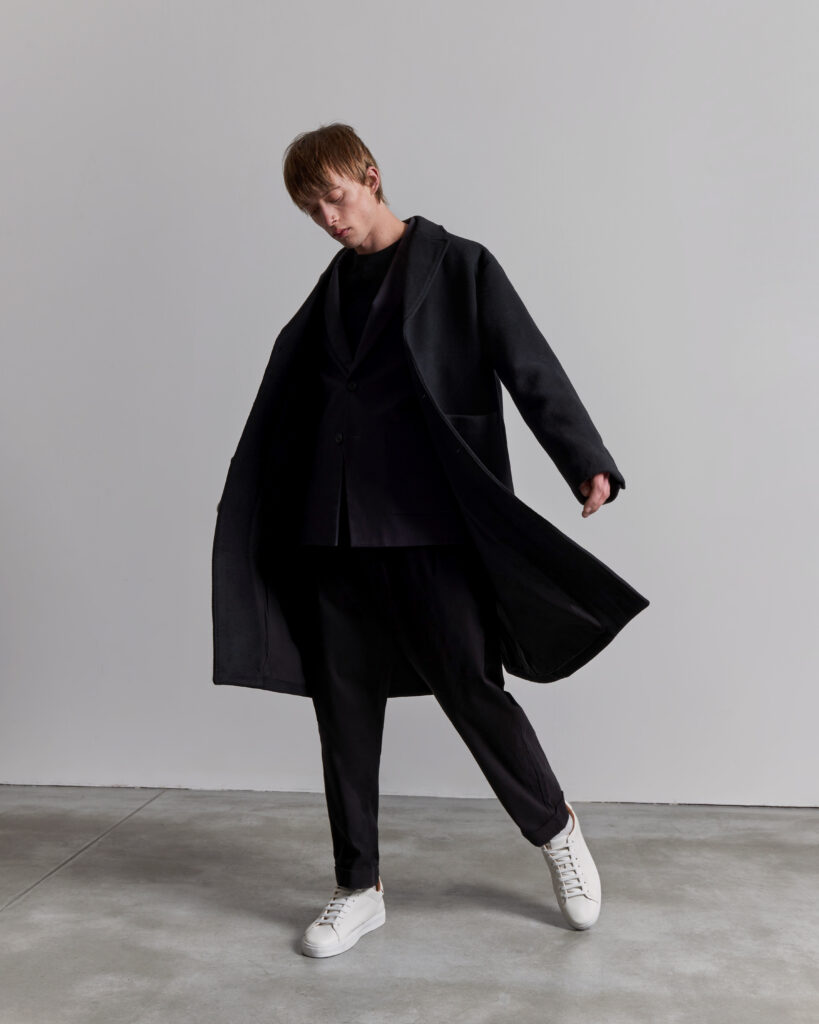 Once again this year, the first line will not be the one and only, thanks to the idea of experimenting with new looks, the result of combining innovative design and materials while remaining true to a cool style, Double Label was born. This special capsule collection features sharply cut garments and oversize shapes. Sweatshirts, outerwear and trousers in darker but always adaptable tones, such as bottle green, black and grey, allow the brand to never abandon its misson of giving the urban man a versatile lifestyle style.