KIABI dedicates the month to women in difficult and precarious situations with a social project in collaboration with Camilla Filippi and a special Good Friday solidarity with Doctors Without Borders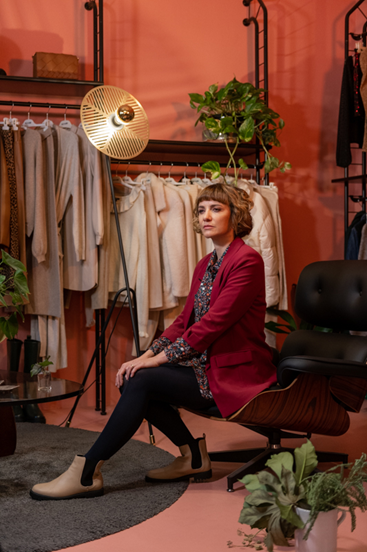 KIABI has decided to dedicate the entire month of November to women in situations of hardship and precariousness. For the second consecutive year, the blackest Friday of the year at KIABI is dressed in the colors of solidarity, with the aim of supporting Doctors Without Borders for the SA.I.DA (Integrated Women's Health) project.
SA.I.DA is a medical care service dedicated to women in the capital's neighborhoods with the highest indicators of social exclusion, economic hardship, housing occupations and where the presence of foreign communities is highest.
The project on Rome was strongly supported by Camilla Filippi, an Italian actress and artist with a particular connection to the city, who immediately supported KIABI as a spokesperson for the strong charity message, collaborating closely with the French brand to create an online social campaign to spread information and raise awareness.
Camilla made herself a representative of the many activities and actions that KIABI put on track, with a video on the brand's IG profile @kiabi_italiaofficial.
"Attention to women should obviously not only be in November, but all year round, starting with the small daily choices that can be: Do not turn your head when a woman is assaulted anywhere. Choose different language to describe a woman, both by men and women because words can be blades. Teaming up among women without thinking that men can do it and we can't, because it is up to us. These are just examples to understand that we can also be, carriers of the change we want to see in the world to get to the point where talking about women will no longer be a theme, but the real theme that will endure will be human beings, all of them."
Camilla Filippi
MSF's all-female team provides guidance, assistance and follow-up for pregnancy and maternity protection, screening for cervical cancer prevention, gender-based violence, including sexual violence in specific situations, such as in victims of sex trafficking and female genital mutilation.
KIABI decided on Friday, November 26, for every receipt emitted in store and on kiabi.it, to donate €1 to the medical humanitarian organization. In addition, throughout the month, the customer had the opportunity to leave, during his or her passage through the checkout, a free offer that will help support MSF's project. It is a revolutionary initiative as Black Friday, with its American origins, has always been in everyone's imagination a propensity for consumption, traffic congestion and the start of the pre-Christmas shopping wave. For the second year, KIABI wants to load it with an added value that transcends mere commercial dynamics, namely that of bringing noble help for an important solidarity project.
Shopping can turn into an act of solidarity that shines a spotlight on women experiencing hardship. For equal rights, equality and freedom everyone must do their part to be the change they want to see in the world.