Sept. 17-25
EMERGENCY DONATIONS FOR ADMO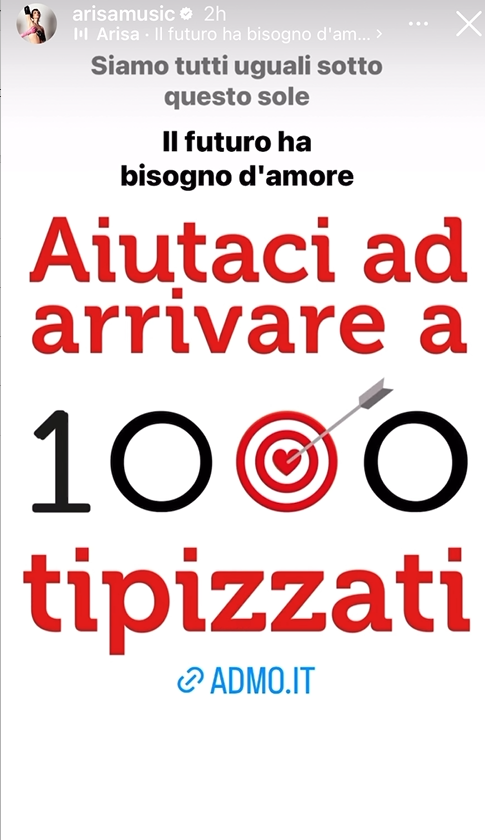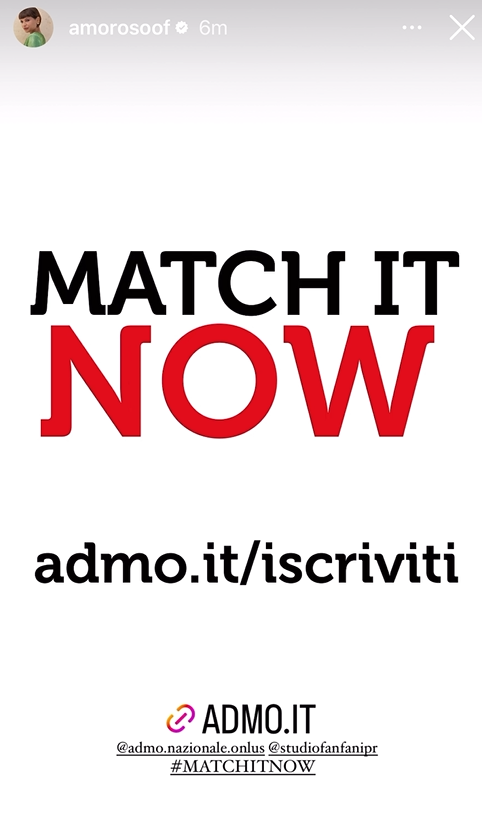 Coinciding with World Bone Marrow Donor Day, Sept. 17-25, ADMO, the Bone Marrow Donor Association, is back in the main Italian squares with its Match It Now campaign, with the aim of inviting young people between 18 and 35 years of age to register with the Italian Bone Marrow Donor Registry (IBMDR), through a blood draw or the collection of a saliva sample.
Since 1990, the Onlus has been acting with the main purpose of informing the Italian population about the possibility of fighting, through bone marrow donation and transplantation, leukemia, lymphoma, myeloma and other blood diseases.
Unfortunately, bone marrow compatibility within one's family is a very rare variable, and in case of disease it is almost always necessary to go to the donor registry, among which only 1 in 100,000 may be "the right kind."
This year's campaign has taken on a strategic role: because of the health emergency due to COVID-19, there has been a drastic decline in the number of new donor registry enrollments, while unfortunately, sick people are increasing, a trend that is not sustainable in the long run. The Match in Now 2022 goal is to reach 1,000 new typos.
Outreach and recruitment activities continued beyond Sept. 25, reminding us that every day, with a small gesture, a life can be saved.
Huge medical advances have been made that make donation a completely safe and not at all invasive process. It should be remembered that bone marrow is not spinal cord. Typing should become part of the education of younger people as it can only be done from 18 to 35 years of age, in people at least 50 kg in weight and in good health. The actual donation of bone marrow and hematopoietic stem cells is characterized as a safe procedure that can change one's life for the better, as well as save one's life.
Recall that there are many celebrities in the entertainment world who have been involved with bone marrow donation or transplantation: from Violante Guidotti Bentivoglio, Beppe Sala to Alessandro Baricco to name a few of the best known, and that many celebrities have been fighting for awareness for years: from Cindy Crawford to Rihanna, Jennifer Lopez to Hugh Jackman.
All it takes is a small blood or saliva sample to enter the registry and make yourself available, if a match is found, to donate stem cells to a patient with leukemia or other blood disease.
A selfless gesture of great human value.
Per maggiori informazioni: www.admo.it
To register: admo.com/enroll/
BECOME #THEGOODTIPSOON IT'S LATE!