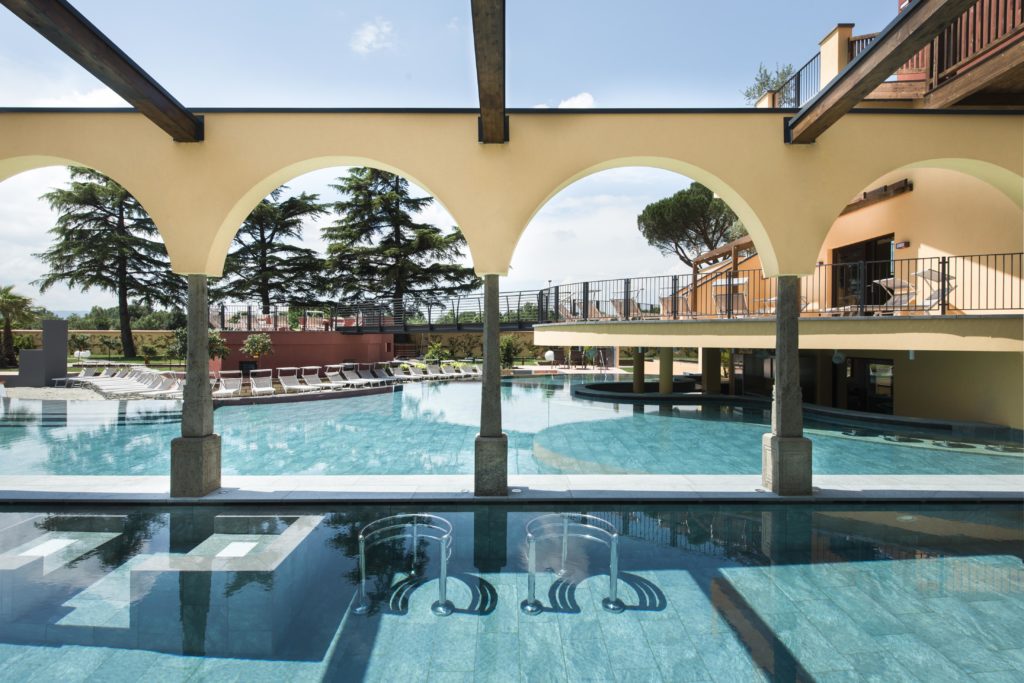 Asmana Wellness World, the biggest SPA in Italy, immersed in the green park of Villa Montalvo, is a true corner of paradise. The structure is a reference point for the inhabitants of the whole Tuscany and Emilia Romagna and an important attraction for all Italian and foreign tourists. It will finally reopen the doors of its paradise in the city on 1 July 2021.
This is the perfect moment for an all-round relaxing experience, after the period of great stress experienced.
Asmana has taken advantage of these months of closure to carry out a general restyling of the facility, further expanding the hydromassage stations to over 90, located in indoor and outdoor pools.
When ASMANA reopens, you can relax in one of four themed saunas (Zen Sauna, Wine Sauna, Herbal Sauna and Indian Sauna) with amazing settings.
Naturally, safety comes first at Asmana and in order to guarantee a day of wellness and relaxation in compliance with the measures laid down in the decrees, it has decided to limit the number of daily admissions but given the size of the centre, reservations are not necessary.
WWW.ASMANA.IT