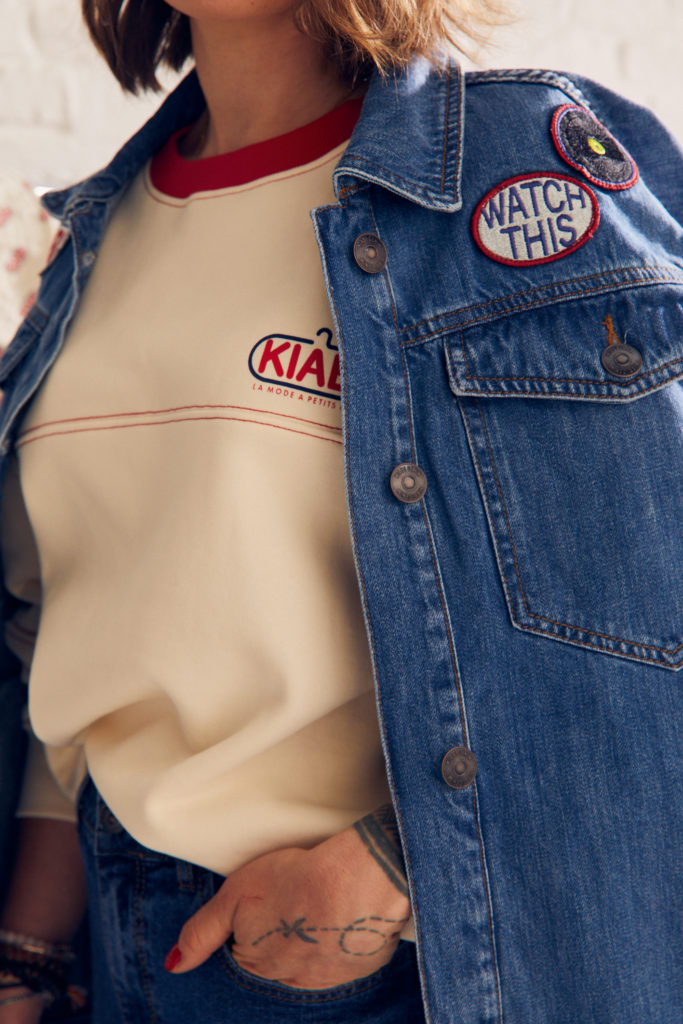 KIABI launches a capsule collection with an 80s style that closely recalls the beginning of the French fashion company with small prices for the whole family, born in Lille in 1978.
The brand dreamed big, revolutionizing fast fashion and creating a versatile offer designed for all the budgets, style and shapes. 40 years later it is now in 17 countries around the world, with more than 25 million customers. The desire to tell and tell its story is combined with retro style to celebrate what has been, to put down even more solid roots for the future! The designers have looked through the company's archives and created a vintage and trendy collection that incorporates the brand's classic and highly recognizable details with the logo, in its initial softer and more rounded version. The collection is made up of various items: t-shirts, sweatshirts, flared jeans, bucket hats, socks and boxer. The highlight? The unisex denim jacket with patches that symbolize an on the road trip that recalls the history and the road travelled by KIABI over the years! The predominant colours of this sportwear collection are those of the French flag: blue, red and white.
The collection will be available on kiabi.it from September.