KIABI turns yellow!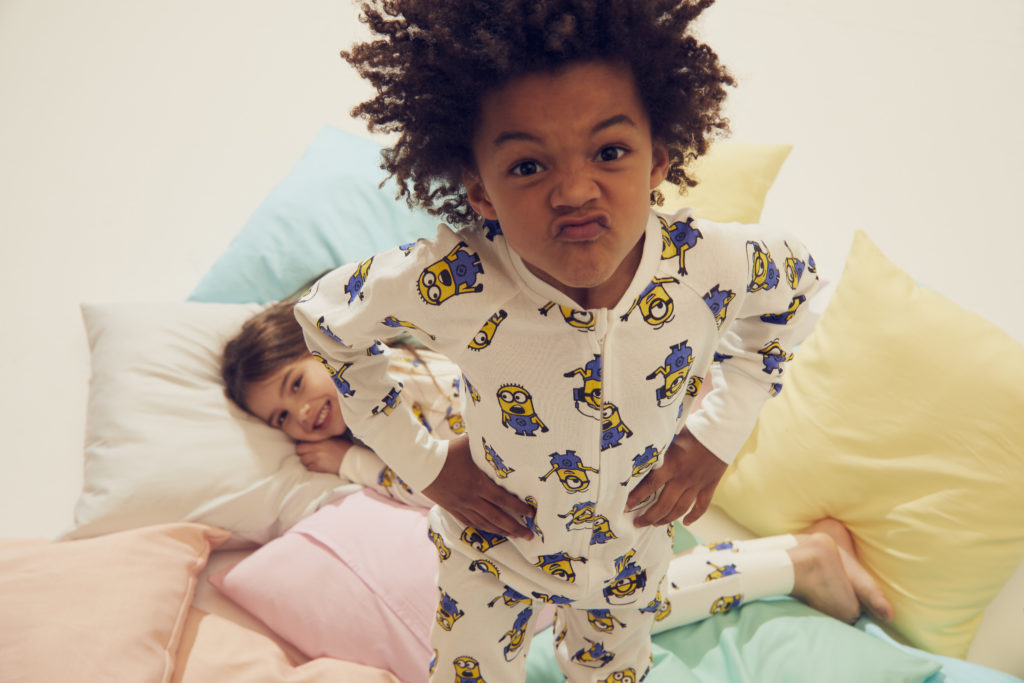 After so much success on the big screen, the little yellow men in mechanic's outfits, ruthless and clumsy at the same time, always on the search for the baddest villain of them all, are about to return and are ready to invade the wardrobes of the little ones with a contagious Minions mania!
KIABI launches a CAPSULE dedicated to the MINIONS for kids and babies, at low prices and made of cotton from organic farming.
The sweaters, T-shirts, jumpsuits and accessories will make the kids' summer sparkling and colourful. The garments and bucket hats can be combined with matching baby carriers to match the looks of Stuart, Kevin or Bob!
In addition to the Minions capsule, other iconic characters such as Mickey Mouse, Minnie, Pluto, Paperino, Alice in Wonderland and the Stregatto will also be in the collection.
The collection will be available from July on www.kiabi.it