THE KIABI BIO COLLECTION FOR THE WHOLE FAMILY!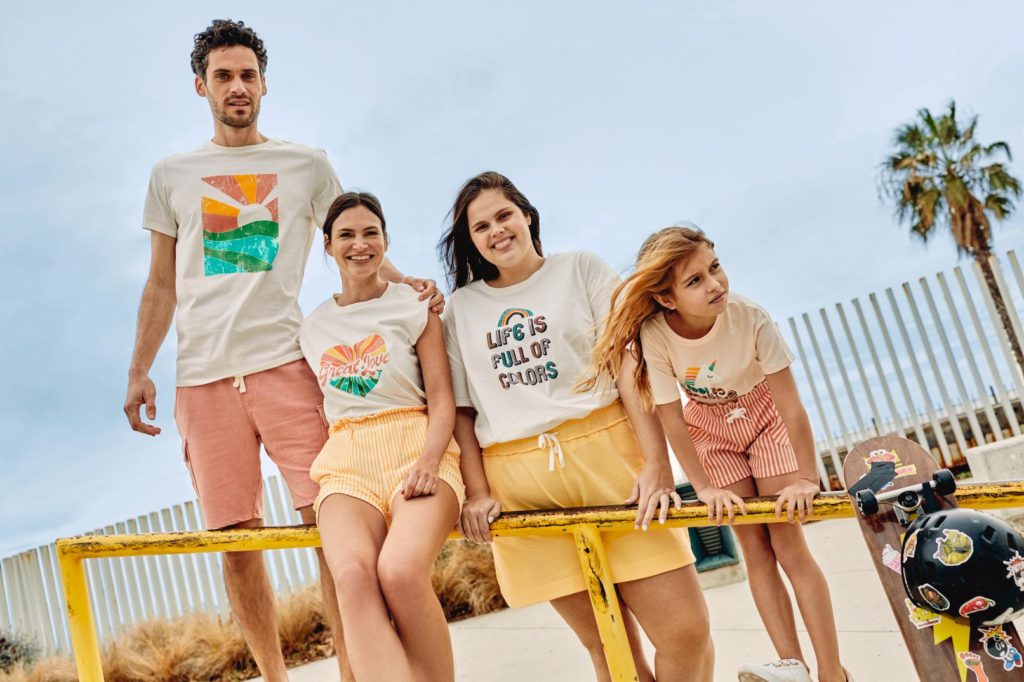 Kiabi continues its sustainable development and launches an organic capsule collection designed for the entire family! "Life is full of colors" is one of the slogans printed on the various t-shirt models, also available for children with Disney-licensed images. Yellow, pink, sky blue, white and orange are delicate and ethereal pastel shades that are main focus. One color tops and t-shirts are combined with practical and versatile denim or sustainable cotton shorts with vintage details and soft tones. To enrich these sporty and practical looks in one touch, just match the bag made from recycled products!
Clothes for men, women and children from the first year of age, made of cotton from organic production. Kiabi thus proposes a fresh and modern line, at small prices (starting from only 3 euros) and responsible at the same time!
KIABI IN PILLS:
In 1978, in the north of France, KIABI revolutionized fast fashion through the concept of fashion at small prices for the whole family, creating a wide and versatile offer, designed for all budgets, styles, morphologies. 40 years later, the small French brand is now an international group present in 17 countries, with more than 25 million customers and €2 billion in sales in 2019. In 1996, KIABI entered the Italian market with the opening of its first shop in Milan. Today, the brand has 33 shops in the country and is the leading e-retailer in the online clothing market in terms of sales volume.
KIABI has big goals to reduce its impact on the environment. By 2025, the collections will be 100% eco-sustainable and the economic model circular. The company shifts its focus to reuse, refurbish, renew and recycle existing materials and products, turning "waste" into resources; the aim is to achieve 100% sustainable materials used in the production of garments and textile accessories.