ACCELERATES DIGITAL BETWEEN SUSTAINABILITY AND CORPORATE PURPOSE.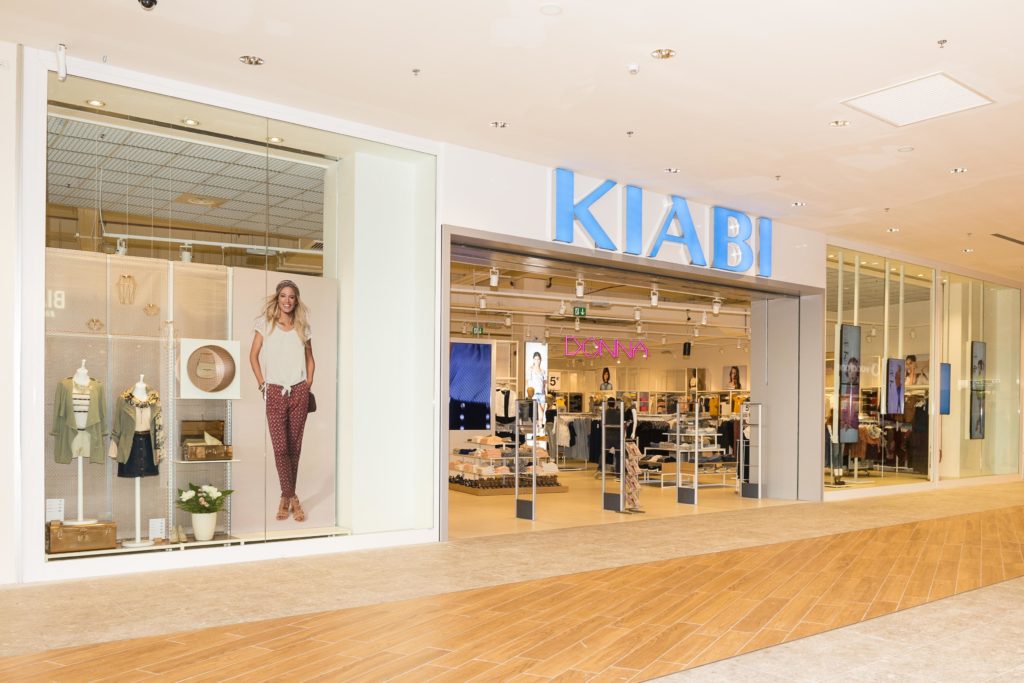 With the pandemic there has been a strong return to the most relevant values, aspects and assets of brands. Consumers are demanding greater closeness from brands, which must be a point of reference, through targeted actions with the right "tone of voice". From this point of view, it is essential to be able to respond to new market demands with sustainable and credible strategies, keeping in mind the criticality of a period that has been affecting the general scenario and communication strategies for a long time now. KIABI, has been able to respond rapidly to the pandemic, following its mission of revolutionizing fast fashion through the concept of fashion at low prices for the whole family. It makes a wide and versatile offer for all budgets, styles and morphologies.
In an era of transformation as important as the one in which we find ourselves, KIABI represents a real point of reference, also as a leading player in sectors such as kids, babies, maternity and plus sizes.
KIABI entered the Italian market 25 years ago with the opening of its first shop in Milan. Today, the brand has 33 shops in the territory and is the first e-retailer in the online clothing market in terms of sales volume. Cross-channeling is one of the brand's strong points. The synergy of "physical" stores and e-commerce is a winning one, so much so that the brand now boasts more than 200 million visits per year on Kiabi.com
The site is positioned as the third best e-commerce site in Italy* (in the single-brand clothing category). The ranking "E-commerce, the 500 best online shops in Italy" was published in the Corriere della Sera and carried out by l'Economia with Statista in September 2020.), the online sales platform accounts for 20% of the brand's turnover; it reports a 43% growth in turnover compared to 2019 and 60% of new customers in 2020.
KIABI has strengthened its digital presence and worked on integrating the different channels, effectively communicating with consumers. It has used the right 'tone of voice' in the declination of its communication strategy, transferring relevant and engaging content that responds to the changes taking place.
The French brand is aiming to strengthen its position not only in Italy, but also worldwide. The expansion of the retail network is confirmed as one of the drivers of the group's growth, which in 2020 opened its doors to Commercial Affiliation, with stock management on consignment, investing in this business model. Shop expansion will focus on strategic locations in provincial capitals, preferably located in a primary shopping mall, with sales areas of at least 1,000 m2.
In addition, in January 2021 the free 'pick-up in shop in 4 hours' service was launched in all Italian shops, where it is possible to pay and collect the product safely during opening hours. Through this method, it is possible to consult the stock available at the selected shop directly from the Kiabi.com website. Once the choice has been made, the KIABI team contacts the customer directly by text message and finalises the purchase.
Sustainability is now a key element, which crosses the entire business plan of the company: it has evolved from being a value to becoming an integral part of the DNA.
KIABI is setting big goals to reduce its impact on the environment. By 2025, the collections will be 100% eco-sustainable and the economic model circular. The company shifts its focus to reuse, refurbish, renew and recycle existing materials and products, turning "waste" into resources; the aim is to achieve 100% sustainable materials used in the production of garments and textile accessories. A focus on logistics and transport organisation is also underway to reduce the carbon footprint on the environment. 22% of KIABI's 2020 purchases were made from more sustainable materials. 2.5 million denim trousers treated with the eco-wash method, 37 million t-shirts and 2.8 million baby bodysuits made of cotton fibres from organic and integrated agriculture were produced.
More attention was also paid to textile disposal and recycling, a global problem of enormous impact, by focusing on the Second Hand project. KIABI France has launched 2 personalisation workshops to adapt and extend the life of garments at its shops in Cormontreuil and Merignac, as well as 6 second-hand corners in the shops themselves. The goal for 2021 is to have 25 second-hand corners in France, Italy, Spain and Belgium. The x-canal model provides customers with easy access to the service from both the web and physical points of sale. Customers can resell their clothes of any brand and buy second-hand clothes online. The KIABI shop of tomorrow will be a "hybrid", a real place to live, a protagonist of a virtuous economy.
KIABI's dedication continues, the large company present in 17 countries with 463 shops is always ready to welcome and face new challenges!
KIABI Group 2020 figures
TURNOVER €1.692 BILLION
More than 25 million customers worldwide
+2.4% growth
330 shops in France
133 shops abroad
463 shops in total
42 years of experience in fashion
REVENUE €180 million worldwide on the web
226 million visits per year on kiabi.com
More than 5.8 million fans on social media
8,000 employees worldwide, of which 580 in Italy
200 employees in the Style department, headed by Alexander Pesty
KIABI IN PILLS
In 1978, in the north of France, KIABI revolutionized fast fashion through the concept of low-priced fashion for the whole family, creating a wide and versatile offer, designed for all budgets, styles and morphologies.
40 years later, the small French brand, part of the AFM group (Mulliez Family Association) which also owns Decathlon, Auchan and Leroy Merlin among others, is now an international group present in 17 countries, with more than 25 million customers and sales of €1.692 billion by 2020.