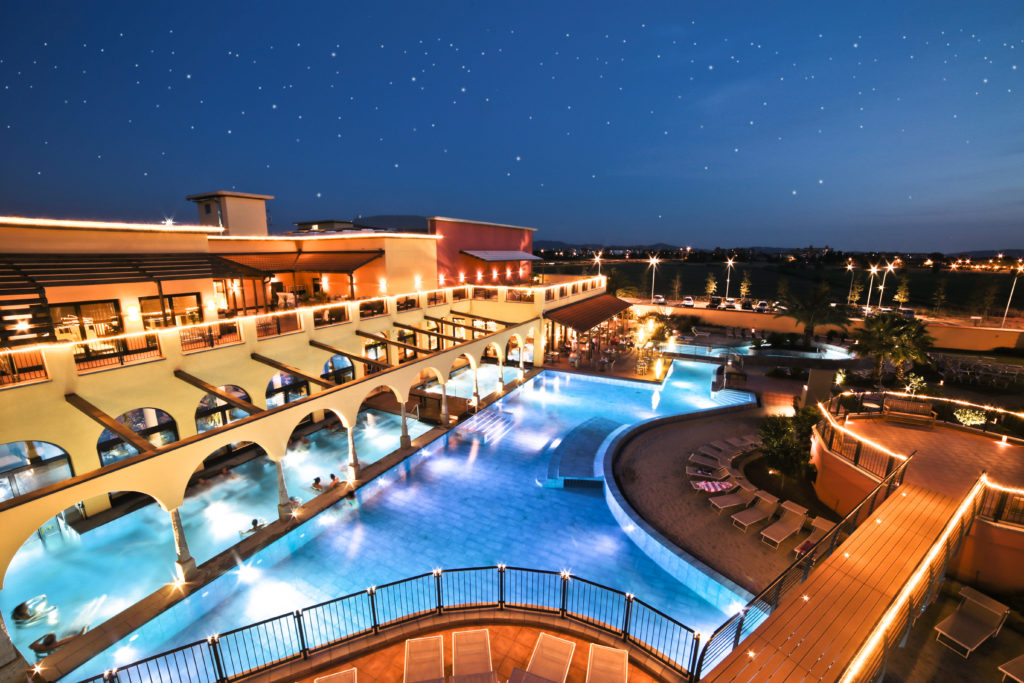 The times we are living has allowed many couples to spend more time together and to strengthen their love but many others had to stay separated, so its's important to be able to surprise your better half, and isn't Valentine's day the best moment for that?
Give a dream experience to who you love, made by relax, hydromassages, and drinks sipped into the hot water which merges with the starry skies.
A dream that becomes true with the Valentine's day for 2 package which comprehends two 4 hours anytime entries and 2 drinks in the biggest Spa in Italy. This is an exclusive and limited offer that can be purchased by 14.02.2021 at the special price of 49 euro instead of 74 euro. The voucher will be usable, without haste, until 30.09.2021.
As soon as it will be possible to travel and go back to normality, you will be able to enjoy your relax in sweet company expanding your package with a couple's massage or a tasty dinner at the Oasi Self Restaurant.
By purchasing on the website www.asmana.it you can personalize your gift with a sweet dedication