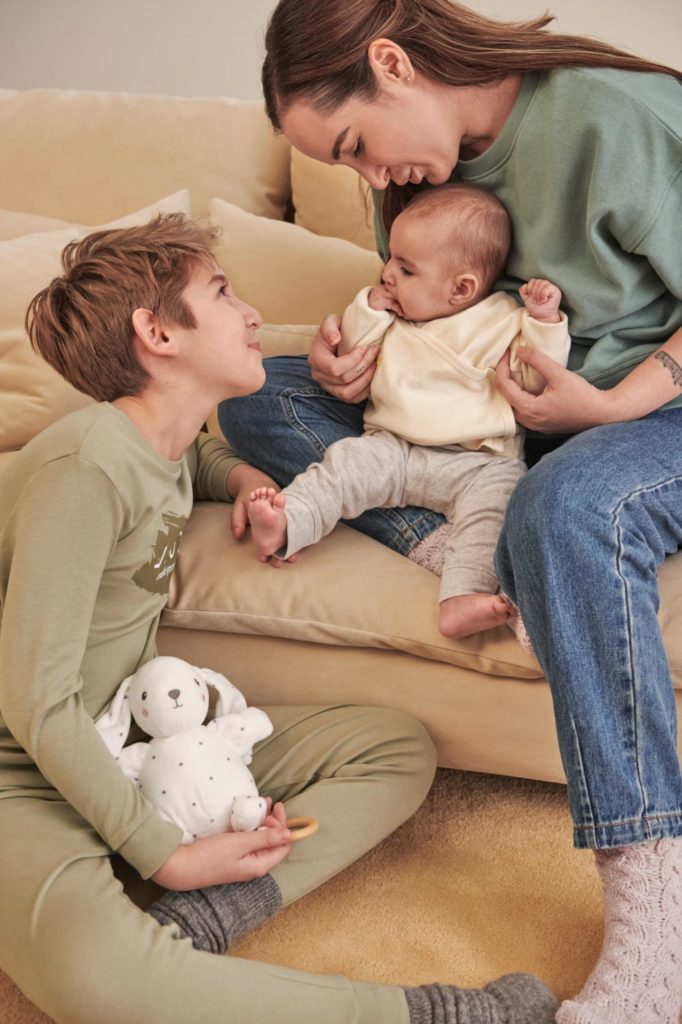 KIABI, the fast fashion French leader, revolutionizes the market through small prices for the whole family; creating a wide and versatile offer for all budgets, styles, shapes it also presents two meaningful guidelines: the universe of mothers and Enviromental protection.
Contemplating these two elements it innovates the service of the baby voucher, which mantains its advantages, but takes on a completely green nuance.
For every baby voucher used, in stores or online until December 31st 2021, a tree will be planted.
The baby coupon allows you to accumulate 10% of the amount of purchases made in the baby and maternity departments in the 12 months from its opening. After this perios the voucher can be used for shopping in all departments.
KIABI, alongside Reforest'Action is committed to an environmental and ethical mission that loves our planet. The goal undertaken by KIABI France, Spain and Italy is to plant 500.000 trees in 2021.
In a world that is changing KIABI goes forward to improve its social and enviromental footprint globally: eco-sustainable products, the transparency of its production chain, the training of its teams.
Today the brand takes another step forward by supporting the protection of forests in countries where its enviromental footprint is more incisive. The goal is to foster a virtous interaction with the planet and conserve biodiversity.

A tree is the universal symbol of life that is born and regenerates as well as the new little ones that come into the world. There is a red thread between the two, in the name of hope for the new cycle that arises. .