HOMI | 24 -27 January 2020 HALL 1 STAND E01/F02
The Tuscan company VIRGINIA CASA, excellence in the ceramics sector for over 40 years, will be present at the new edition of the international fair HOMI. Some new lines will be presented that will enrich the already wide range of the company's products; some new pieces from the historical collections will also be presented.
Virginia Casa for this 2020 will focus a lot on furnishing complements, fancy goods and table centrepieces.

NEW IN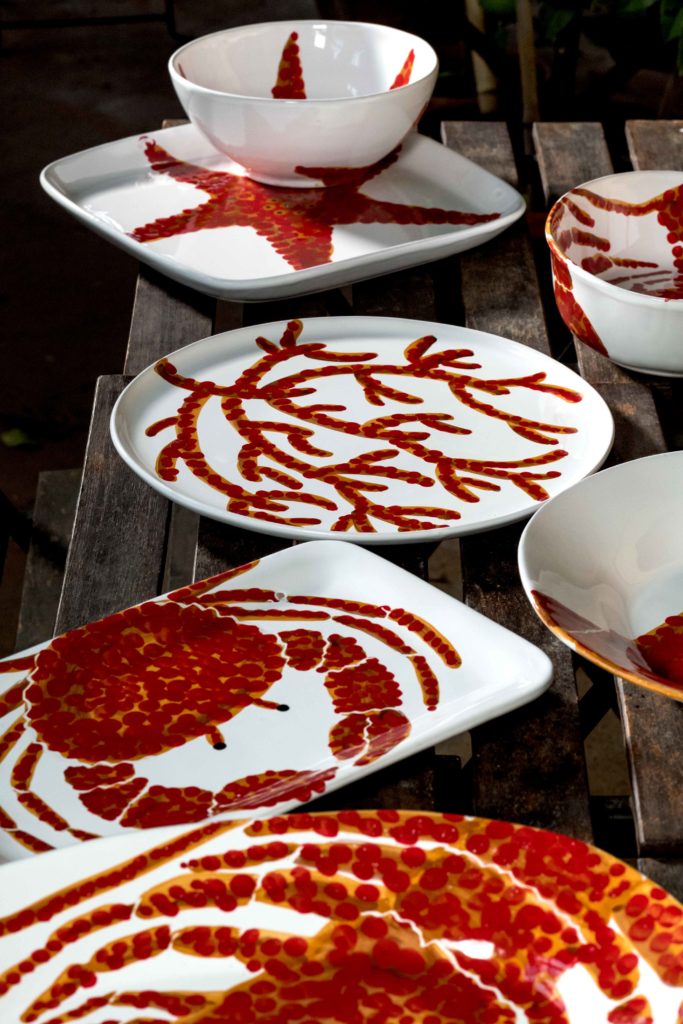 CORALLO line: New line of Virginia casa that will expand the choice of sea theme among the collections already present. Strong point of the new collection will be decorations of fish, seahorses and lobsters made and hand painted in coral color.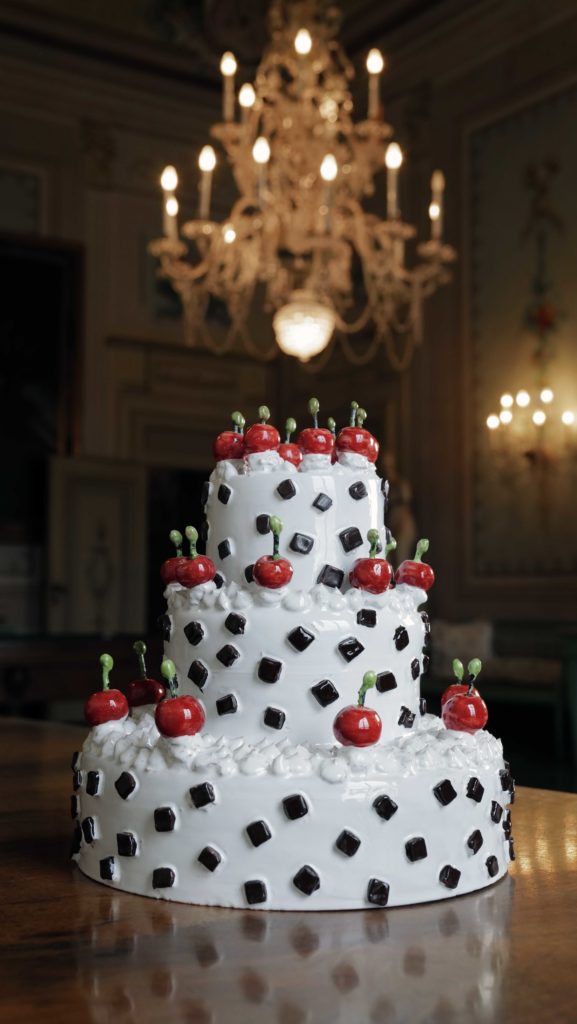 TORTE line: Line that will be composed of four containers that reproduce colorful and special birthday cakes. The boxes have various sizes, decorations and colours, so they are perfect to be used in different occasions and events. The attention to detail and the uniqueness of the pieces make them perfect as containers and to decorate your tables.

The continuous collections are implemented every season, adding new decorations or new components to give the product more appeal.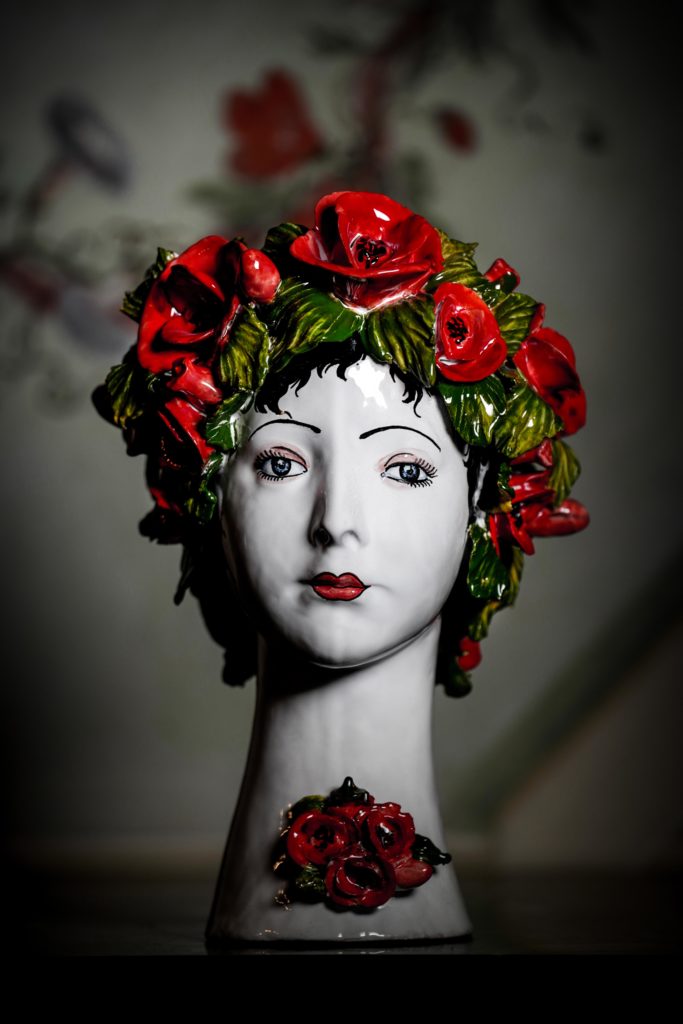 DONATELLO line: Given the enormous success of last year, more than a thousand pieces sold, three new models have been created: Cherries, Poppies and Vegetables.
The line is inspired by Donatello's famous heads: women's heads enriched with elements such as coats of arms and symbols, Tuscan plants and fruits, in a sort of immersion in nature, which overwhelms them until they take on their appearance.
PRATO line: A theme very much linked to botany, nature and field herbs, where you can always breathe clean and fresh air; it will be further enriched with bowls, plates and risers inspired by the colours and shapes of poppies.
ESOTICA line: It takes up the colors and shapes of plants and leaves, it will be expanded with cactus-shaped pieces. The new products presented will be available in three different shades of green and the classic and timeless white.
STEMMA MEDICI line : Line for home furnishings in classic style inspired by Florence and the Medici, the line is characterized by jars, vases and jars in white ceramic. For this 2020 will be introduced new pieces, vases of different shapes and sizes, which will expand the choice of products available.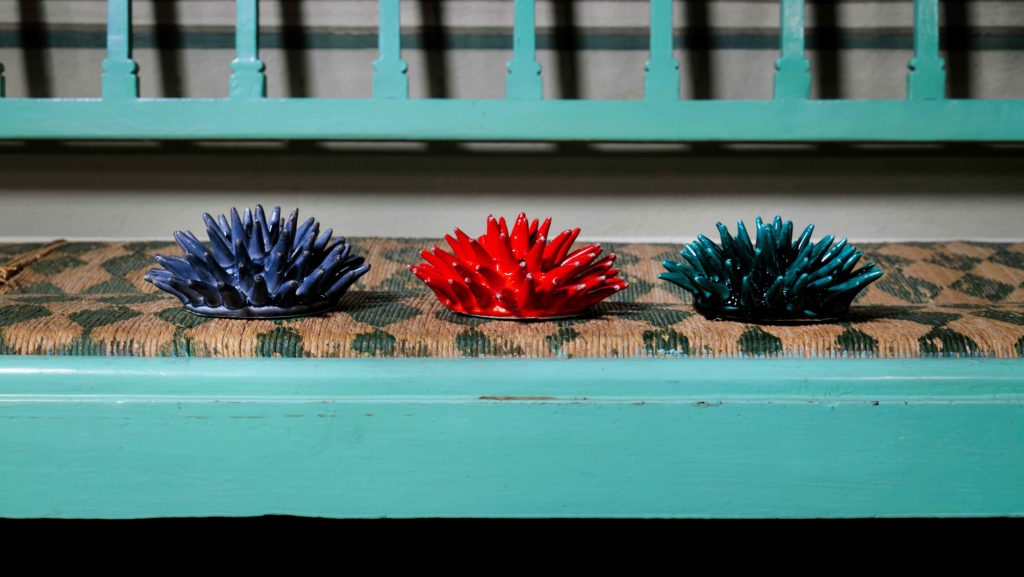 MARINA line: Inspired by the colours of summer and the most beautiful and particular shapes of shells, it will be expanded with new and varied pieces. Ladles with fish, bowls in the shape of shells and particular sea urchins are some of the colourful novelties of this line.
BOTTIGLIERIA line: Composed of pieces that recall the classic shape of glass bottles, but made entirely of ceramic in black, white, grey and light blue. Vases with geometric lines and bottles in petrol, white and midnight blue will be the new entries in this collection for 2020.
CORNICI line: New plates with sea and flower theme will be included in the line. They will be made with the relief reproduction of shells, seahorses, lobsters, crabs, poppies and tulips.
LANTERNA line: In this Virginia Casa's must-have line new lanterns will be inserted, the new products reproduce fish in two colour variants, white and red.