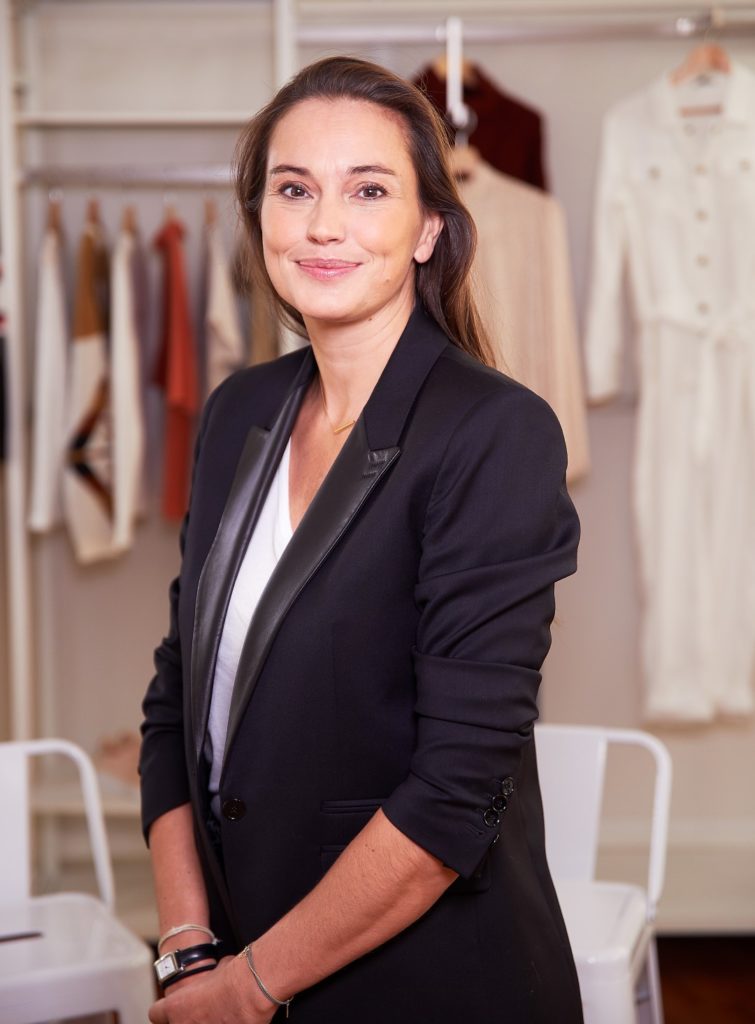 Through a substantial donation of clothing, 300,000 garments, regulated at local level in collaboration with associations in the area, KIABI has chosen to give priority to supporting the most vulnerable people affected by the current context: young mothers, women victims of abuse and domestic violence, the homeless, families in precarious situations and people with disabilities or addiction.
As a partner of the Red Cross and numerous associations in the sector in Europe, the KIABI Foundation will also intervene financially through an immediate donation of €200,000 to enable emergency interventions in Europe.
"Kiabi has always been very close to families and young mothers. It must be even more present in these times of confinement, bringing its support at the local level through donations, wherever the need arises." Elisabeth Cunin, President KIABI.
"For over 40 years our mission has been to accompany all the families of the world at different times in their lives. In this unprecedented context of health crisis, it was obvious for us to "do" our part, and commit ourselves to the collective effort. We have chosen to give priority to supporting those most vulnerable because of the current situation, in particular young mothers in need, women victims of domestic violence, and all families in need of emergency aid, in France and in Europe. We would like to thank the teams of the French Red Cross and all the local associations that are doing exceptional work in the field, and warmly thank all our staff who support these crucial actions. Our collective mission is more than ever to bring a little happiness, if not a smile or a little serenity wherever we can!" Béatrice Héricourt & Patrick Stassi, Co-Leader KIABI Worldwide.
---
300,000 clothes for vulnerable people and poor families
In collaboration with the Red Cross and local associations, KIABI is taking rapid and immediate action through a donation of 300,000 clothes for adults and children, to meet the most urgent needs of homeless people, precarious families, women victims of domestic violence (through the association Solfa), people with disabilities or addiction and, globally, the most vulnerable people affected by the health crisis in Europe. The distribution of this donation will be carried out in close collaboration with the field teams of each association, in order to adapt as much as possible the response to local needs.

Emergency kits for maternity wards
A portion of this clothing donation will be used to distribute emergency kits for assistance to French maternity wards. By providing them with 50,000 items for babies (leotards, pyjamas, layettes, bibs, accessories, etc.), KIABI responds to the needs of young mothers in need or those caught up in the sudden closure of shops: many of them could not or did not have time to prepare their maternity bags to welcome their babies peacefully. 27 French maternity wards, including those of the Ramsay Group, are affected by this operation.

200,000 € to finance actions in the field to help the most vulnerable people.
The KIABI Foundation provides immediate financial aid of €200,000 to associations in the sector, 50% of which goes to the Red Cross, to finance emergency actions in France, Italy, Belgium, Spain and Portugal, where over 90% of the brand's employees and clients work and live. This donation will help to create a solidarity service for the emergency needs of the most vulnerable families.

MSF and CRI support in Italy
The KIABI Foundation also supports two major realities active in the national territory: Medici senza frontiere and the Italian Red Cross.
The first is active in this emergency through support interventions in hospitals in Italian areas, the epicentre of the epidemic and in the territory to strengthen the prevention and reduction of contagion. During the year, it already collaborates with KIABI Italy for various solidarity and humanitarian initiatives.
Through the contribution to CRI it will be possible to purchase means and supports suitable to contribute to the home delivery of medicines and basic necessities for the elderly, frail and immunodepressed people. In addition, many KIABI leaders will be devolved to new mothers, future mothers and people in need.
---
KIABI IN PILLS: Created in 1978 in the north of France, KIABI revolutionized ready-to-wear by launching a fashion concept at small prices for the whole family, until then never seen. Relying on a network of over 509 stores worldwide, KIABI has a turnover of 2 billion euros (2019). Simple symbol, universal and happy to live, KIABI fashion offers collections designed in France by a team of 56 in-house designers. No. 1 French ready-to-wear, KIABI has more than 10,000 Kiabers of 60 nationalities.
THE KIABI FOUNDATION: During the year, the KIABI Foundation carries out numerous projects that share a humanitarian and charitable spirit. These are local initiatives, close to the concerns and needs of families in countries where the Kiabi brand is present. The sum of these projects takes on an international dimension within which you can breathe Kiabi's philosophy: facing challenges together, acting pragmatically to achieve quick but lasting results, involving everyone in the action and success of the projects undertaken.